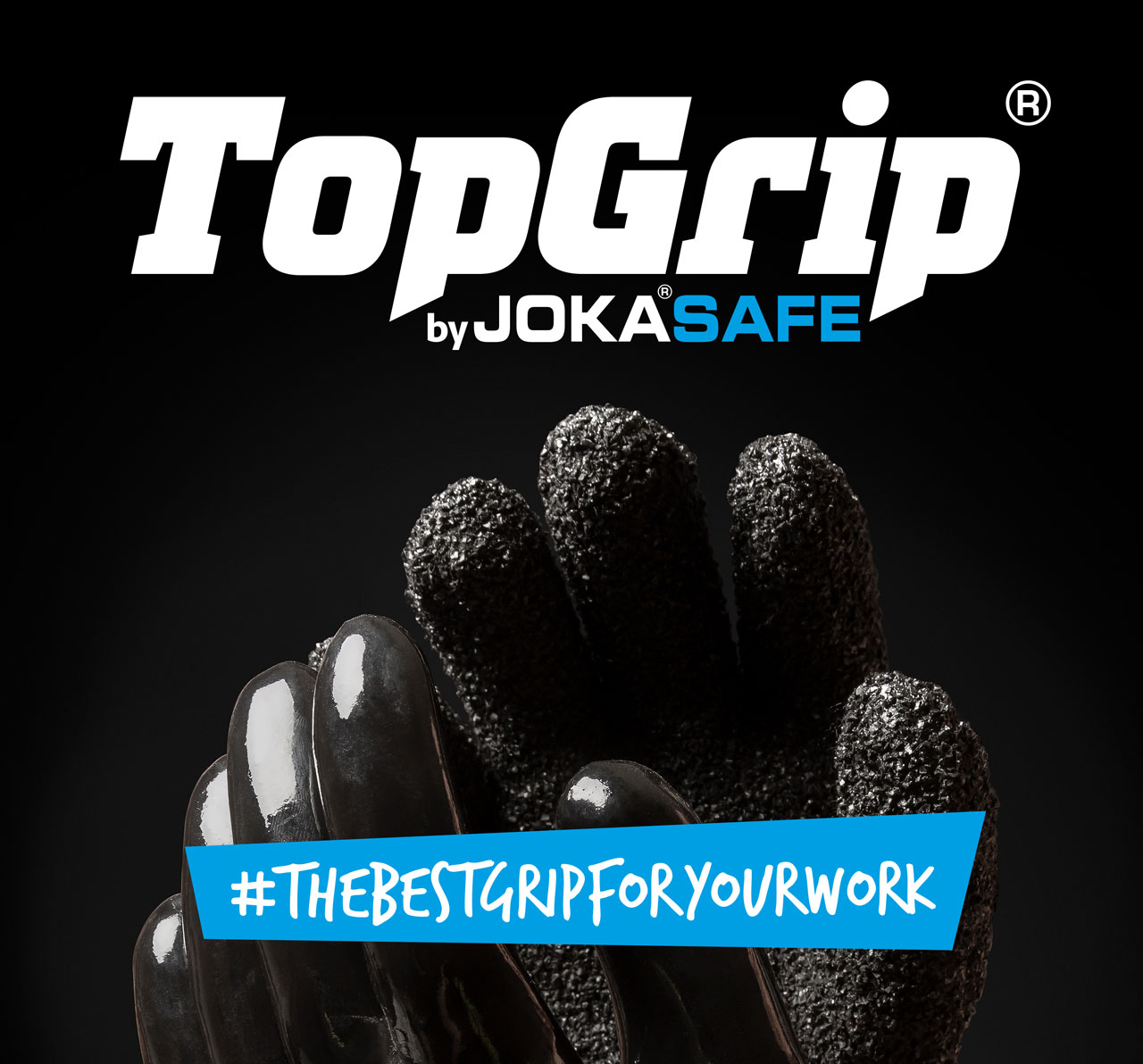 What is TopGrip® by Joka®Safe?
Joka

®

Safe-products Made of TopGrip

®

-material are both water and wind resistant and tested against oils, chemicals and mechanical abrasion. TopGrip

®

has been tested with EN ISO 4675:2017 in –50°C.
TopGrip

®

by Joka

®

Safe -surface material is produced in Finland. Only european raw materials are being used in the process. Lining material in our products is 100 % cotton.
Products consist of:
Standards
Testing of Joka

®

Safe, JokaSafe TopGrip and JokaSafe NeoCut Gloves has been done by Satra UK:n according to following EN and EN ISO -standards:
EN 420:2003+A1:2009, EN ISO 374-1:2016 Type A or Type B, EN ISO 374-5:2016, EN 16523-1:2015, EN 388:2016, EN 511:2006, EN ISO 4675:2017, EN ISO 7854:1997 Metod A, EN ISO 2286-3:1998
Finnish Institute of Occupational Health (FIOH 0403) has certified each and every one of our product
Jokasafe smooth product certificate
Jokasafe granulated product certificate
TopGrip by JokaSafe 5510 Product certificate JokaSafe NeoCut product certificate
All the products have not been tested with every standard, so please check test results and piktogram markings from the Productos and tested Chemicals list
Declaration of conformity
Smooth & Granulated Jokasafe products
mitones y guantes JokaSafe con superficie suave
mitones y guantes JokaSafe con superficie granulada